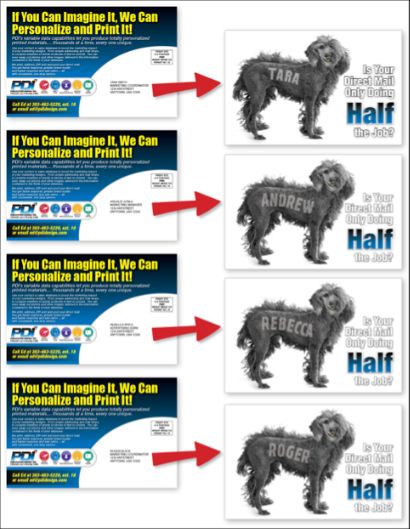 Find New Clients.
Upsell to Current Clients. 
Make More Money!
New media gets all the attention, but the one marketing strategy that continues to work year after year is direct mail. One fact that's overlooked in the hype surrounding social media is that direct mail is an up-to-date, very cool way to reach clients and prospects.
Today's direct mail is:
Personalized and easily targeted

Multi-channel when combined with email campaigns

Used to drive consumers to your website

Interactive by using QR codes
Look at these statistics from various surveys:
65 percent of consumers have made a purchase after receiving a direct mail piece.

Direct mail is the only channel where unsolicited messages are acceptable to a majority of consumers.

Consumers say direct mail is more trustworthy than any other form of advertising communication.

Direct mail offers a simple way for businesses to focus on its local neighborhood and touch potential customers who are close to home.

People like to get mail.
---
At the core of marketing is the idea that you need to get your message or product in front of as many people as possible who are considered qualified potential buyers. With each generation comes a new idea or a new way of doing business.
We may not be able to do team building in-person, but there are still various ways to ensure your bonds come out stronger than ever.
If a marketing campaign goes out to the world and you didn't track it, does it make an impact? Maybe, but you'd never know it.