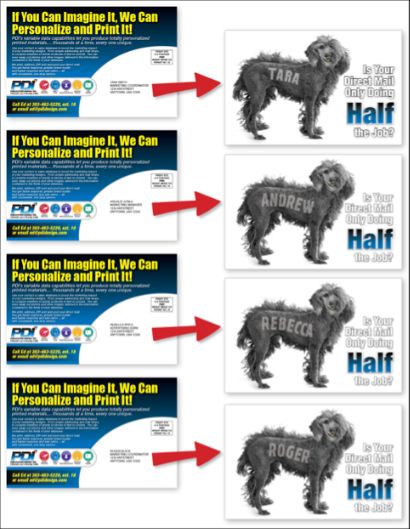 Find New Clients.
Upsell to Current Clients. 
Make More Money!
New media gets all the attention, but the one marketing strategy that continues to work year after year is direct mail. One fact that's overlooked in the hype surrounding social media is that direct mail is an up-to-date, very cool way to reach clients and prospects.
Today's direct mail is:
Personalized and easily targeted

Multi-channel when combined with email campaigns

Used to drive consumers to your website

Interactive by using QR codes
Look at these statistics from various surveys:
65 percent of consumers have made a purchase after receiving a direct mail piece.

Direct mail is the only channel where unsolicited messages are acceptable to a majority of consumers.

Consumers say direct mail is more trustworthy than any other form of advertising communication.

Direct mail offers a simple way for businesses to focus on its local neighborhood and touch potential customers who are close to home.

People like to get mail.
---
How will you help beat the heat and provide some marketing relief? It's time to get creative as summertime rolls around and brand your business in the community.
Spring may be coming to an end but it's never too late for a little spring cleaning—especially when it comes to your marketing plan.
Email marketing gives you the opportunity to reach your target audience virtually and with little cost. When done correctly, email marketing can be a lucrative tactic for your small business.